Tianjin Huachun Packaging Machinery Co., Ltd. - Annual Meeting of the Company
---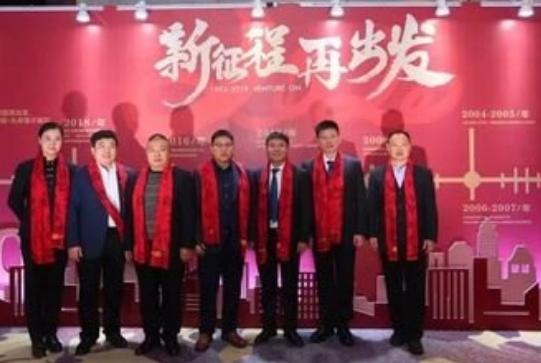 "The tiger is full of power, the golden capital is a treasure land, and the prosperity of the industry is farewell to the old year; the rabbit is prosperous, look at the world, and draw a grand plan for the factory to welcome the new year."
  Another year of peace, a year of hope, and a year of glory.
  First of all, I would like to thank all colleagues for their efforts and contributions to the healthy and sustainable development of the company in 2022. In addition, I also thank the dear customers who have been in the development and growth of Huachun Packaging Enterprise.
  It is precisely because of the enthusiastic support and joint efforts of colleagues and friends that we will achieve good results in 2022, and various operations and management tasks will be successfully achieved.
  In 2022, we weave glory and dreams together, and witness wind and rain and glory together.
  In 2022, the packaging industry is booming. We have overcome the severe test of the epidemic in the tide of the industry. Although the road is difficult and dangerous, we are not afraid of difficulties and won the victory with wisdom and courage.
News
---
Candy Fair-The 105th National Sugar and Wine Merchandise Fair Closed Successfully
On October 21, the 105th National Sugar and Wine Fair (hereinafter referred to as the Sugar and Wine Fair) came to an end at the National Convention and Exhibition Center (Tianjin). Food and Wine Fair is an exhibition with a long history, a large scale and far-reaching influence in China's food and wine industry. The exhibition area and 3,504 enthusiastically participated exhibitors set a new record for the Autumn Fair of the National Sugar and Wine Fair.
---
Tianjin Huachun Packaging Machinery Co., Ltd. - Enterprise Patent
Tianjin Huachun Packaging Machinery Co., Ltd. was established in 1996 with a total investment of 11 million yuan and is located in Xiqing Automotive Industrial Zone, Tianjin. It covers an area of 6600 square meters. There are more than 80 existing employees. It has finance department, production department, technology department, quality inspection department, sales department, personnel department, production workshop and other functional departments. With the joint efforts of all employees, the industrial output value of 22 million yuan has been achieved. With high-quality products and perfect after-sales, it has won the favor of customers.